Your treatment plan is the first thing that you and your Orthodontist will discuss. It's the first step on the journey to getting the smile that you want and in order to do this, your Orthodontist will give you a thorough dental examination. They will check the current position and general health of your teeth and soft tissues to ensure that you are a suitable candidate for orthodontic treatment. Most people are suitable from the first appointment, but if for any reason we can not achieve the outcome you're seeking, you'll either be pointed in the right direction (referred to another specialist) or given the necessary advice so that we may be able to treat you in future.

Once you tell them how you want your smile to look at the end of treatment, they will discuss the options with you. This will include the plan of how and what is done at each stage of treatment. This includes, the x-rays and photographs required at the start and end of treatment, taking the impressions so we can create digital study models, what type of brace you want, the positives and negatives of each brace/appliance type, they will brief you on exactly what's required from you as the patient and also clearly explain what is possible. The majority of patients can achieve an extremely neat, cosmetic smile provided the treatment plan is adhered to.
The general flowchart for braces is:
Consultation → Study Models & X-Rays → Brace Fitting → 6-24 Months Adjusting → Brace Off → Retainer Fit → Retention
Once you've heard what they have to say it's your decision on if, how and when you want to begin.
Contact us
if you'd like to arrange a consultation and our reception team will accommodate you as soon as possible.
Study Models, X-Rays and Photographs
'Study Models' is the name we give to the impressions (upper and lower) that we take of your teeth. These are vitally important in order for us to replicate a near perfect 3D model of your teeth. We currently use a mint alginate and plastic trays to take models but in the future 3D scanning technology will be introduced into the practice. These physical models are then sent to our labs, who use laser scanning technology to produce a 3D image that we can download, store on your digitised record and display as a 3D render on our computer systems.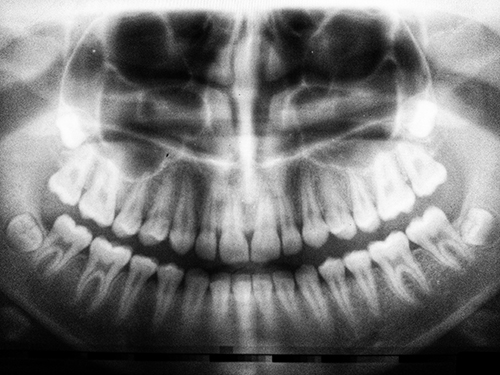 Your Orthodontist will refer back to these if they need to check movements during your treatment and also at the end of treatment to see just how much your smile has technically improved. Once the treatment is completed, they will take a second set of impressions and be able to compare the two for a scientific analysis of the improvement. If treatment goes according to your plan then at the end of treatment you'll be able to see the real differences yourself.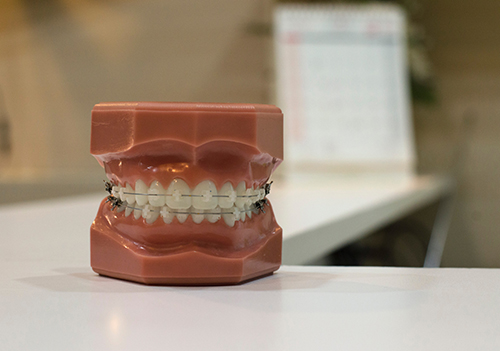 The main reason for taking X-Rays is so the Orthodontist can see below the gum line and check the position and health of the roots of your teeth. This gives your Orthodontist an excellent insight into how and where to fit the brace/appliance in order to achieve maximum clinical effect and reduce your treatment time. Your Orthodontist will also check the general health of your teeth to ensure that you won't encounter any issues during treatment, or that you may need other dental treatment before beginning. We rarely take X-Rays at the end of treatment as radiation safety guidelines insist we keep your exposure to a minimum.

We also take a series of dental photographs so that we can record your treatment. These are are taken from specific angles at specific settings to get a clear digital image that shows all of the information required before and after your treatment. The images are also stored on your digital record for any future need.